A fire-side chat on the evolution of artisanal watchmaking over the past 50 years and what may happen in the ensuing 50 years
Curator
Michael Tay
@miketay
The Hour Glass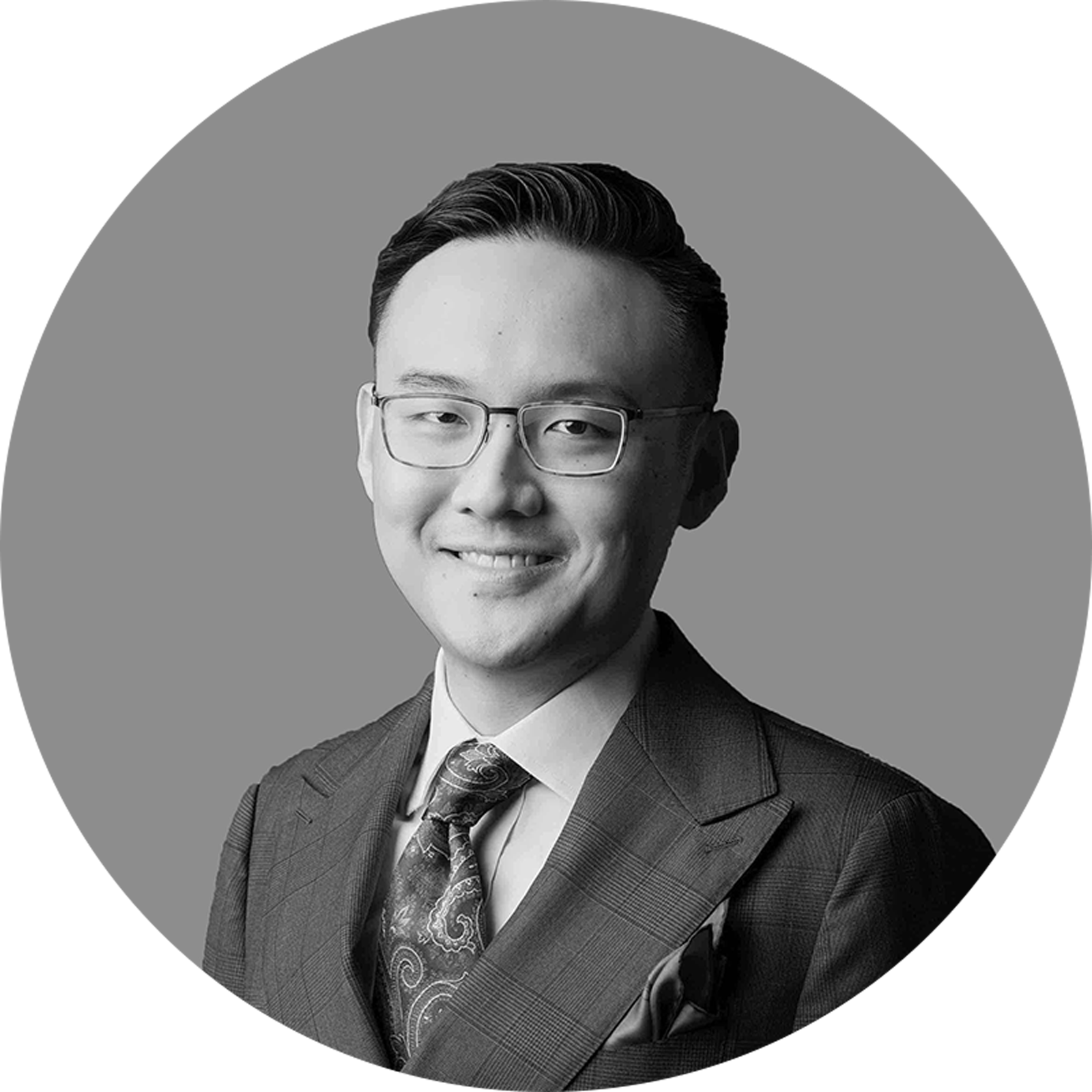 Curatorial Adviser
Su Jia Xian
@sjxwatches
Watches by SJX
---
Michael Tay

Thanks for joining this conversation about our online exhibition – "The Persistence of Memory". As a watch enthusiast, this show is reflective of a very personal journey for me. And I'm guessing for you too because not only are you a subject matter expert, you've lived through many of these seminal moments of contemporary watchmaking history.

Let me open by asking you to firstly share your thoughts on this initiative and the necessity [if there is one] that such an exhibition holds in today's watch collecting context.

Su Jia Xian

I think this project records the story, the people, the facts and the evolution of what we call artisanal watchmaking. Contextually, it captures most of the important names and personalities and, also highlights those that are not so well known today but played an important role in developing independent watchmaking. Not just technically in terms of building watches and complications, but also in creating awareness and increasing the appeal of this watchmaking movement amongst connoisseurs, especially in the early days before the internet, when information such as this was much more difficult to come by.

MT

I'm going to make this statement and you can follow up. These last 50 years from 1970 to 2020 have been one of the most prolific and productive spans for independent artisanal watchmaking. Especially when weighed against the last two and a half centuries.

SJX

Yes, it has been. And I think that's a consequence of the quartz crisis when mass market watchmaking went out of style and pretty much disappeared. If you look at the profiles of the early independent watch collectors, most of them were engineers of some sort. They were technical people, enthusiasts who appreciated mechanical objects and such people could only go towards niche independent watchmakers in order to pursue their hobby because the mainstream watch brands and manufacturers had either gone out of business, were suffering from the fallout of the quartz revolution, or were simply not making watches that interested them.

MT

Define mainstream for us…

SJX

So mainstream high-end watchmakers 100 years ago would have more or less resembled what we recognise as independent brands today. 100 years ago, Henry Graves and James Ward Packard, the Emperor Haile Salessie, when they wanted to pursue an ultra-high end artisanal watch, they went to houses such as Patek and Vacheron, they didn't go to an individual watchmaker. But as these brands grew bigger, some were decimated by the quartz crisis, the only alternative was to approach a guy working at home making very special watches. So I think that is how it started in the 70s. You look at the profiles of collectors like Seth Atwood, Thomas Engel, and a lot of George Daniels' other clients...

MT

Lets not forget Cecil Clutton…

SJX

Clutton yes. A lot of these collectors were engineers and a lot of them also appreciated cars. And they liked cars not because they were cool, but because they appreciated the engineering. Some of them even worked on their own cars — and worked on their own watches — so you could see they were very technical minded people and really wanted something special mechanically. And that is why they had to seek out such artisanal watchmakers.

MT

It was this very close coterie of collectors. Very collegial, convivial yet at times, ultra-competitive. But in essence, a close group of watchmakers and collectors who were all good friends.

SJX

It did seem like those collectors in Western Europe and the US were friends and a close group. But at the same time, in the early days, there were collectors in Italy and Japan who were probably not part of the mainstream simply because of language, because they didn't speak English.

MT

I recall a conversation I had with Helmut Crott where he was describing the context of the watch collecting community in the mid 70s. He was a young man then, and he spoke about the biannual global gatherings of these collectors and watchmakers. Usually around the auction seasons in Switzerland. There existed a small and very tight community of horologically minded enthusiasts, with its self-evolved hierarchy that would take years for an outsider to break into. Then, it was a question of the clients being patrons, and at the same time many of them also had huge reverence for watchmakers such as Derek Pratt and George Daniels.

SJX

I think those collectors knew that these two guys were the best. And there were not many of such watchmakers then anyway. So everybody must have known who Daniels was even though the internet did not yet exist. I believe Daniels was known to the wider world because if you look at some old newspapers and magazines, he was actually covered in the popular press then.

MT

Absolutely. And this is the thesis that we've put forward in this exhibition. That Daniels represents the beginning of this movement, the spiritual father of contemporary artisanal watchmaking. What do you think led to this? For him to have been bestowed such an exalted status?

SJX

Well, it feels like it was a combination of several factors. One was intrinsic in the product. The watches were technically interesting. Even today, they're considered interesting. They are considered very complicated, they were produced entirely by hand to a high level. The style of it also fit the taste of the time. Everybody wanted a Breguet looking watch. At the same time, Daniels himself was an appealing person to buy a watch from, even though I did not know him. If you have read his books and talk to people who knew him when he was alive, he seemed like the kind of guy who when you met him and spoke to him, you would have felt like he was the real deal and that you would not mind paying him a lot of money for his watch. Which I feel is very important for independent watchmaking. And Daniels didn't want to sell a watch to just anyone. That made people want it even more. And he was also fortunate that he had the right clients like Seth Atwood with the Time Museum who was well known to everyone then. So when you have the right clients, everyone else also wants to buy what the trendsetters are buying. It feels like it was a combination of several things. They all came together quite well.

MT

Daniels seemed to be that perfect successor to assume the mantle of lead horologist of the 20th century from Abraham-Louis Breguet himself — because from the time of Breguet's passing all the way through to the mid-20th century, for some 130 years, there did not seem to be another independent watchmaker cut quite like Daniels.

SJX

Yes, I believe that to be true. And that reflects the fact that watches also evolved into a business. In the same vein, say the early 20th century, you have Henry Ford as well as many other individuals in the automotive business who were also involved in its development but today, these have all transformed into companies. Likewise, the watch has evolved but because the watch industry was disrupted, or dislocated by the quartz crisis, it allowed individuals [watchmakers] to comeback to the forefront.

MT

We have established that not only was Daniels a great watchmaker, he was also a great inventor, and I think that's what is especially important in this category of watchmaking — inventiveness. And the assemblage of watchmakers in this exhibition are not strictly individuals remaking objects of the past and inventions of the past, but also artisans who are making horological breakthroughs in innovation. Daniels with all his investigations into escapement technology developed the Co-Axial that was later popularised by Omega. But what about Derek Pratt? Because Pratt was also a seminal figure and Daniels' closest confidant, closest collaborator, was himself a highly skilled watchmaker and an incredibly talented machinist. But he never quite achieved the degree of recognition and celebrated status as Daniels. And without Pratt, one could postulate that Daniels may have been hampered in his research and development capabilities.

SJX

Pratt helped Daniels substantially in prototyping certain things and working on certain inventions. Pratt's good friend Timothy Treffry, who had written a lot about Pratt, paints a picture of the type of person Pratt was. A very talented man, yet modest, and a man who was happy to work in the background. Which probably explains why his name isn't on the dials of many watches. In fact, almost none. So he's happy to just contribute in his own way despite his talents. Which I think is why his name is not so well known. I mean, you do not see his name in any tangible form because there's almost nothing with his name on it. And then it's compounded by the fact that the attempts to make a wristwatch under his own name have taken far too long to come to market. While in contrast, Daniels founded the George Daniels Educational Trust that has very consistently continued to build on the Daniels name.

MT

Where Daniels was very focused on making watches with his own name on it, Pratt was very happy to produce watches under contract for others.

SJX

Which in a way is how the watch industry functions. Today, there are independent watchmakers who are famous because of their names on watches. Philippe Dufour said that he wanted to become independent so he could put his own name on a watch, while at the same time there are many talented watchmakers who opt to only work on movements for other brands and most people will never know who they are.

MT

Right. So, what I find interesting in this pioneering era is that there is this other Pratt-like figure, this archetypical in-the-background watchmaker, constructer — Richard Daners. Like Pratt, Daners made a lot of watches for other people and very few watches bearing his own name. There was this multi-decade long collaboration between Daners and Professor Thomas Engel. Engel was a wealthy inventor, an enthusiast of horology, a collector and a man who was absolutely fascinated by watches of the 19th century. And like Daniels, was a devotee of Abraham-Louis Breguet to the point where he also penned a book about Breguet's life and documented his personal collection of Breguets in it. Engel was a client of Daniels and in the 70s, decided to add to his long list of credentials, the badge of watchmaker. We don't hear of many such stories happening today.

SJX

Thomas Engel was professionally, a very successful man. He became a millionaire from his business, he patented several techniques and applications for the chemical industry and seemed to be a person who really enjoyed his hobbies in life and pursued them to a great degree. So like you said, he liked watches, wrote the book and then after that, wanted to create his own brand. And at the time, of course, pocket watches were the thing, it wasn't wristwatches. He bought the best quality pocket watch movements you could buy at the time from Zenith — these observatory chronometer movements that won many, many prizes long ago. And he secured Daners to help convert these movements into finished pocket watches with tourbillons and other complications, again in the Breguet style. So in a way I think his watches encapsulated the industry and the tastes of the time, which is pocket watches, Breguet style and the tourbillon considered as the ultimate thing you could put in a watch. And also how small the industry was in the sense that a collector who wanted to make a nice watch could very easily go to a brand to buy a movement and get somebody to work on it. Today that would be impossible.

MT

So following on from that, with the passing of this pioneering generation, we had the next cohort of watchmakers at the beginning of the 80s giving rise to names such as Francois-Paul Journe, Philippe Dufour and Daniel Roth. Amongst these watchmakers, what is distinctive is that all of them, perhaps with the exception of Dufour, followed a very similar line of watchmaking philosophy and aesthetics. Daniels, Engels, Journe and Roth were heavily influenced by Breguet. Whilst Dufour, something else which we will touch on later. So now we see this thread developing. Where you have three men from a similar generation — well, Journe is a decade younger than Roth and Dufour — all coming out and making their mark in the early 80s and throughout the 90s. In this period of artisanal independent watchmaking, the market had expanded, there was more interest being driven by retailers, by collectors. Notably John Asprey, because he was the individual who essentially discovered Roth and Journe, commissioning both men to make some incredible watches and The Hour Glass with Dufour's first four Grande Sonnerie wristwatches. What is your take on what was happening to artisanal watchmaking during this era?

SJX

This era was probably the birth of independent watchmaking as what we know of it today. Where it was all about wristwatches and watchmakers pursuing a style of watchmaking that reflected their career and education in watchmaking. When you look at Philippe Dufour's work, you can see he is pursuing the ideal of watchmaking of his childhood. In the wristwatches made in the Valley de Joux of the 1940s, 1950s. A very nice finishing and not fancy in design, but extremely well made, solid, something one can wear for 100 years. And his watches, especially the Simplicity, is the ultimate time only watch of that era of watchmaking. It is not, like you said stylistically in the Breguet tradition, but it's the ideal of his childhood.

MT

Well, I guess even when you examine the Duality, referencing 1930s Valle de Joux watchmaking. The Grande Sonnerie, perhaps from an even earlier aesthetic period of the late 19th, early 20th century of complicated pocket watch movements from Victorin Piguet and Louis-Elysse Piguet. These hallowed makers of complicated ebauches would have influenced his approach towards movement design and construction, especially of the bridges and the finish. So he's drawn that parallel. But then you have Daniel Roth. Roth is in essence a Vallee de Joux man. And yet he pursued a very different aesthetic and a different style.

SJX

Roth is a Valle de Joux man but I think there are distinct differences. Firstly, he is French while Dufour was actually born in the valley. And Roth in his formative years worked for Breguet, which probably explains the later Breguet aesthetics captured in his own brand. And even though the inspiration is similar, FP Journe was inspired by Breguet as well, but Journe idolized Daniels. So even though you could say that Roth and Journe had similar aesthetic influences, I think the aesthetic outcomes were unique to each of them.

MT

I feel that whilst Journe is more inspired by Breguet's inventiveness, his movement architecture and layout, Roth drew on Breguet's aesthetic influences for the dial side of his watches.

In '75, Roth was headhunted by Francois Bodet out of Audemars Piguet to head up development and watchmaking for Breguet. How would you characterize his contributions to artisanal watchmaking because in essence, he took an invention and reformatted it.

SJX

I think his contributions are more aesthetic rather than mechanical because even though he did a lot of complicated watches, all of them were based on existing ideas, but he made the Breguet aesthetic the norm for early high end watches, you know, in the 80s and 90s. I mean, that era, even Patek used a lot of Breguet numerals, Breguet hands, and watches with knobs on the bezel like the 5015. Which in a way is Breguet pocket watch style. So that style became what an expensive watch looked like at the time.

MT

At that same point in time, in the early 80s, you had the emergence of this young upstart - Franck Muller, who was considered highly disruptive to the industry. Because back down in Geneva, he accumulated a reputation in watchmaking circles as a prolific and highly skilled restorer of vintage watches. And one can argue that it's because of his exposure to vintage Pateks, vintage Cartiers from the 1920s and 30s that he developed this very distinctive style that we now regard as the Franck Muller style of exploded Arabic numerals and tonneau shaped cases. You were young then but I recall you had already started to get interested in watchmaking just at the moment that Franck Muller's career was taking off in the 90s.

SJX

The first watch event I ever attended was one for Franck Muller. It was in 1997 when he launched the Conquistador grand complication. So this was probably five years after they started the company. Back then, you could already see why Franck Muller was different and it was because Franck Muller was glamorous. Basically, Muller was a combination of FP Journe and Richard Mille because he made a lot of complicated watches that nobody else made and that was also very cool. The watch events were very glamorous and fashionable people turned up. That was one reason for success beyond the fact that the watch is attractive looking and complicated.

MT

Let's not forget that Franck Muller himself was a bon vivant. Very different in character and temperament to to his contemporaries as well as all other watchmakers before him. He was the first watchmaker that stepped out in the watch industry that had a lot of charisma, knew how to party hard and wasn't afraid to hide it.

SJX

He had a personality. So that set the template for a lot of subsequent brands that came after because in order for independent watchmaking to truly succeed commercially and become big, it has to be more than just appealing to nerdy people who like mechanical things. And then after that you could see brands like Richard Mille and De Grisogono following the same template in that they also positioned themselves to be glamorous. Not just making a product but it was a glamorous lifestyle.

MT

So Franck Muller is that one watchmaker that helped independents break through into the commercial world of watchmaking, and at the same time, also reposition watchmakers as possibly...

SJX

Cool people.

MT

But what are the other key attributes of Franck that you feel is important to recognize?

SJX

To the watches themselves. Firstly, aside from Cartier, he is probably the only person who made the formed case in a very attractive wearable manner that sold very well. The Cintree Curvex watch basically is modeled on vintage Art Deco period watches, but he managed to refine the design into something that is arguably a lot more attractive than the original 1925 Tonneau shaped design. He had a very, very good eye. He was able to do that not just with the case shape, but he was also able to incorporate a lot of interesting complications from past pocket watches into wristwatches in a very interesting manner. In fact, many of his early wristwatches use pendant watch movements. He was able to do all of this very effectively and simply.

MT

He labelled himself as the master of complications but in truth his contribution were really as a master of design?

SJX

When I speak to people in the industry, all of them say he is an extremely talented watchmaker, so he probably was a master of complications. But a lot of what he created was not necessarily the most complicated, but it was a very smart way of doing a complication.

MT

With the exception of Lord Aran's watch, the Franck Muller Calibre 92 or otherwise known as the Superbia Humanitatis.

SJX

Yes.

MT

Which Franck started

SJX

He was probably responsible for 70 percent of it.

MT

Which he started and that was finished by Paul Greber.

SJX

Improved by Paul Greber.

MT

Who then added on more complications. What is fascinating about watchmakers from this era is that nearly all of the most successful ones, the ones we recognise today have all at some point in their formative careers been involved in restoration. Whether one speaks about Francois-Paul Journe, Philippe Dufour, Franck Muller, Daniels and Kari [Voutilainen]. So, what is it about restoration that provides watchmakers with a certain knowledge and trade craft that allows them to, or that aids in the success in the production of their own watches?

SJX

I think it gives them an up close view of how certain things were done better. In the past, many artisanal crafts were done better, the quality of the enamel engraving and so on were much finer. So then you can understand what real quality is. You also learn about very interesting complications, because I think there were complications invented long ago that were either forgotten because they went out of fashion or because the quartz crisis came along. All of this gives you an insight into how things were done. You know, there is this saying that history doesn't repeat itself but it rhymes. A lot of what watchmakers do is usually not entirely new, and mostly inspired and derived from something that had happened before. I think that makes a watchmaker more well-rounded where you can understand design, finishing, complications, rather than just the technical aspects, which may be the easiest thing to master nowadays. Because you can find many highly complicated watches with impressive movements that are not attractive.

MT

I'd like to spend some time speaking about Kari Voutilainen because he had a career as a restorer before he created his own namesake brand.

SJX

I think Kari's biggest contribution is his approach to the watch business where he makes highly finished artisanal watches. Yet, he has built a business of reasonable scale that is vertically integrated, that is consistent, sustainable, and able to grow. Which no other independent watchmaker making such watches has managed to do. All other watchmakers doing such highly finished artisanal watches more or less remained one man shows working on a very small scale. Whilst Kari has managed to turn it into a business. I mean, just in terms of making watches, he probably now has 25 people, plus a dial factory and a case factory. So he has managed to maintain quality, brand reputation, design, while expanding the business. Which sounds like a simple thing but nobody else has managed to do it to the same degree.

MT

Not only is Kari a very, very talented watchmaker. He's just as good a movement constructor. He's a good case and dial designer. He's got an incredible sense of aesthetics, not just for watchmaking, but also for rare handcrafts which he incorporates into his watches. So he's a watchmaker of extremely refined tastes and seems to have been able to have a deep appreciation of these different trade crafts. Along this line of classical watches made in the spirit and patrimony of 19th century horology, we're now in the 21st century. And in the 21st century, there are several names that have cropped up but none have shone brighter than a young Kosovar — Rexhep Rexhepi. You've spent a fair bit of time with Rexhep on multiple occasions and interacted with him even before his more recent success. Having said that, he's been around for a decade and it took a decade for him to breakthrough. What took him so long?

SJX

I first looked at his watches in 2014 or 2013. You could see from the finishing and quality of the watch that he knew what he was doing. In technical skill, that's very obvious. The designs were less attractive then, which hampered the brand. And so at the time, I looked at the watches, I knew that he is good at what he is doing but it would be difficult to succeed because the designs weren't attractive enough. But three years ago, he introduced the Chronometre Contemporain and that, you know, is an attractive watch that will have wide appeal. And that was his breakout moment. His quality had improved but fundamentally still very high quality. So he hadn't really changed much in the technical aspect, in terms of finishing and so on. But he just changed the aesthetics of the watch. And this, for a watchmaker to truly succeed, the aesthetics must have a global appeal. There is not one formula that says this will make an appealing watch. It's hard to describe what this global appeal is but there's something about it that when you see it, okay, this is what a lot of people will like. Akrivia [Rexhep Rexhepi] got there with the Chronometre Contemporain. So it wasn't changing the quality or any of the technical aspects, just presenting the watch in another way that people will find attractive and appealing.

MT

Let's continue down this discussion pathway on watch design. I want to dial back to the late 80s, early 90s. In the 80s, Franck Muller watches were still very much Breguet inspired. It was only at the beginning of the 90s when he started referencing 1920s, 1930s Art Deco period watches from Patek and Cartier and in so doing, developed his Cintree Curvex collection. And that was a defining moment for him and for the watch industry. But even before that, there already existed another celebrated designer that had been occupying mind space with watch collectors, the watch industry– Gerald Genta. By the time he had designed the AP Royal Oak and Patek's Nautilus and countless number of other highly successful and iconic watches and collections for many brands, he was already a prolific designer. Unique. It's safe to say that there has been no other watch designer to date that has created watches that have generated some CHF 40 to CHF 50 billion in sales.

SJX

Gerald Genta was like the Richard Mille of his time. He was making the most avant-garde complicated watches, the most expensive watches of his era. If you compare his watches with the other highly complicated expensive watches of the time, you can see why they were very different. In the early 90s, the most complicated watch the industry was making was minute repeaters. While Genta was making grande sonneries, octagonal minute repeaters with push buttons integrated into the crown for its repeater, skeletonized movements and integrated bamboo bracelets. So one can see why it was appealing. His contribution was that he created a totally novel style that was acceptable in extremely high-end watchmaking. He also made it acceptable to have extremely fun things in extremely high-end watchmaking like the Retrograde Fantasy Mickey Mouse. Those were never done before. So in a sense, that the philosophical template for a lot of things we see today, where an extremely expensive watch can be in carbon composite, in red and pink and yellow and fun and different from traditional watchmaking was developed by Gerald Genta.

MT

Back then, Genta was already experimenting with new materials and I believe he was the first to make bronze watch cases, a rapid adoption of titanium not just for cases but also for bracelets. He was never afraid to try new things. I guess because he viewed himself more as an artist who used the watch as an object, as a medium to express himself. He was a great watch designer who had teamed up with the best watchmaker and together, made very striking watches.

SJX

He was versatile, and he was very open minded in terms of materials. He had a new group of clients who were not traditionally minded, who were willing to accept all of this, which I think is crucial for any new brand that is doing something different.

MT

He had new world clients who could accept novel designs, who then became patrons of his work by supporting him, which then allowed him to then experiment and become even more avant-garde in his approach.

When we speak about watch design per se, you cannot truly enter the 21st century of artisanal watchmaking without addressing the seminal work that was done by Jeffrey Barnes and Vianney Halter. And that's an interesting story in itself.

SJX

Yeah, that is interesting. I mean, I first read about their watches back then in Time Zone. Like in '98, '99? The Halter Barnes Perpetual Antiqua Time Machine. I think the owner of Time Zone at the time was the agent for the brand in the US and he interviewed Barnes to spoke about the watches. Everyone at the time thought the design was incredible because it looked like something old. They spoke about it being inspired by steampunk and Jules Verne and very different from everything else. And back then, it was still Halter Barnes, you would see watches with the Halter Barnes logo and in Basel, it was Halter Barnes, and then suddenly it was not Halter Barnes anymore.

MT

It then became just Vianney Halter.

SJX

And depending which side of the story you listen to, it was either Jeff Barnes designing the entire watch and had gotten Vianney to prototype it, or it was Vianney who had conceived the idea and Jeff Barnes' design that helped to refine it. So the proportion to which each person was responsible for the design, nobody will ever know but in my opinion, I think Jeff Barnes played a crucial role in the design of these watches and without him they would never have come to market, they would never have existed as they are today.

MT

You're referring to that trilogy of watches – the Classic, the Trio and the Antiqua. The Antiqua was the watch that sucked me into this vortex of the avant-garde artisanal watchmaking world. When I was confronted with it, it shocked me, it surprised me, it delighted me because it was something that I had not seen before. This idea of a completely deconstructed time display in a wristwatch. Up to that moment, all watches looked the same and just had different case designs, but nothing that resembled anything close to the Antiqua. Whilst Jeff Barnes produced the original sketches for the Antiqua, the illustrations that are floating around on the internet were done by his friend and fellow Chicagoan- Chris Sheban. Jeff presented this watch concept with its multiple sub dials to Vianney and he credits Vianney for developing the idea to incorporate a perpetual calendar mechanism into the watch. So you can really see this synthesis of designer and watchmaker. What is interesting is that in this exhibition, we have one of the first, and the only surviving model of the original Halter Barnes Antiqua. It's truly a genesis watch. One that defined a new era.

We spoke earlier about Genta being a prolific designer, and at the same time being able to develop and produce highly complicated watches at a time when in the industry, there were probably only five manufacturers that could produce in-house, a tourbillon or a minute repeater. And yet, Genta was making repeaters and grande sonneries. And he was only able to do that because he had Pierre-Michel Golay, who could develop and construct these movements for Genta to realize his ambitions.

This partnership between designer and watchmaker seems to have played out in later years. We have witnessed it with the Halter Barnes project, with URWERK between Felix Baumgartner and Martin Frei, with De Bethune between Denis Flageollet and David Zanetta and then really personified in its ultimate form, Max Büsser and all his friends.

SJX

Often watchmakers are very talented making watches and all the various technical aspects of it, but sometimes they just do not have the capacity for design. Because that's quite distinct from building a movement and then constructing all the mechanics. I think often, the good designers are also inspired by historical designs, so that requires a knowledge of historical watches. And that brings us again to Kari who is both a watchmaker and a watchmaker with a good eye and I think that comes in part from having restored so many vintage watches and clocks at Parmigiani.

MT

Since the post Halter-Barnes period, this avant-garde movement seems to have taken a life of its own well into the 21st century and is gaining acceptance and momentum. What is your perspective on the avant-garde and its future especially when it is held up against more classical iterations of watchmaking?

SJX

This was the continued evolution from what Franck Muller and Gerald Genta were doing in the 90s. They in their time were considered avant-garde. Gerald Genta was very avant-garde with his complications. So this was a logical next step. Gerald Genta did not make that next evolution because the brand did not continue, but this, this was the way of taking expensive complicated watches at a very high end to the next level. To go beyond the Genta designs, beyond the Franck Muller designs. And this was where also, the designers started to draw inspiration from outside of watchmaking quite substantially like what Jeff Barnes did, like what Martin Frei did. At this time, in terms of the commercial side of the industry, people were starting to recognize watchmaking was a viable business. Which is why more people started coming into it. It wasn't just Max Busser who had the idea of collaborating with watchmakers, Goldpfeil [a now defunct leather goods brand] also commissioned leading independent watchmakers, investing millions in creating a series of watches. It even predated Harry Winston's Opus series, they were arguably even more ambitious. Goldpfeil even held an auction of unique pieces and so on. But that went down in flames and soon after, Goldpfeil went bust. So you could see at the time, this was an idea that several people had. And history isn't driven forward by one factor, but several factors coming together at once. Here was the next evolution in terms of design.

It was also the business that grew big enough that more people were entering the industry, it became viable. And once it becomes viable, people also become more willing to experiment. You can do something really avant-garde and you think maybe there's somebody who will buy this.

MT

Looking at the next 50 years, what are your predictions?

SJX

Well, there will be cycles of brands coming and going and it'll have its ups and downs. Because even though independent watchmakers have evolved and changed a lot, there will always be dreamers and artists and entrepreneurs who don't make it. It's just the nature of the business. Only a handful will be able to stick it out and survive.

MT

And in the selection that we have in this exhibition, are there any that stand out for you?

SJX

For some, it is clear that they will survive. Say for example Francois-Paul Journe. He now has Chanel as a stakeholder in his company, he's well established and his watches have become very popular, popular beyond just technical watch collectors. I think URWERK, Felix Baumgartner Martin Frei, there's something there because they managed to create a very unique brand of watchmaking that combines both aesthetics and very interesting mechanics. And then at the classical end there is Akrivia, because Rexhep has the technical skills, which are the basics, but also because he's a very prudent entrepreneur in how he develops the business. Which is what you have to do in this industry to be able to make it in the long term.